Dreiräder-Uhr oder sogn. Franklin-Uhr nach Kinzing / Neuwied mit ewigem Kalender.
Three wheel or Franklin-clock in the style of Kinzing / Neuwied with a perpetual calendar.
Auftraggeber: Privat.
Private commision.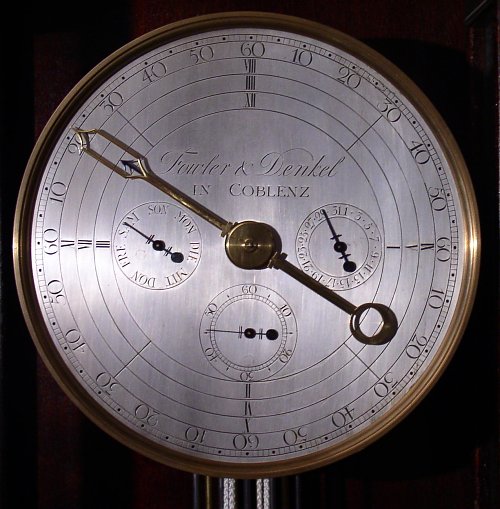 1. Zifferblatt der Franklin-Uhr Rekonstruktion mit ewigem Kalender.
1. Dial of the Reconstruction Franklin Clock with perpetual calendar.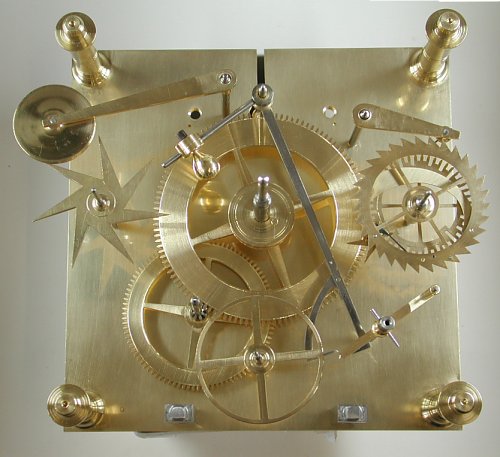 2. Räderwerk.
2. Wheelwork of the movement.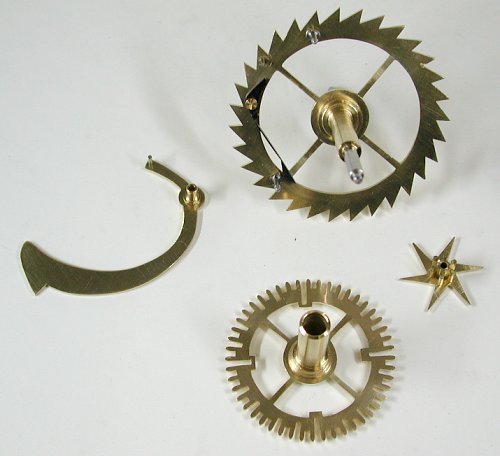 3. Einzelteile des ewigen Kalenders.
3. Components of the perpetual calendars.
---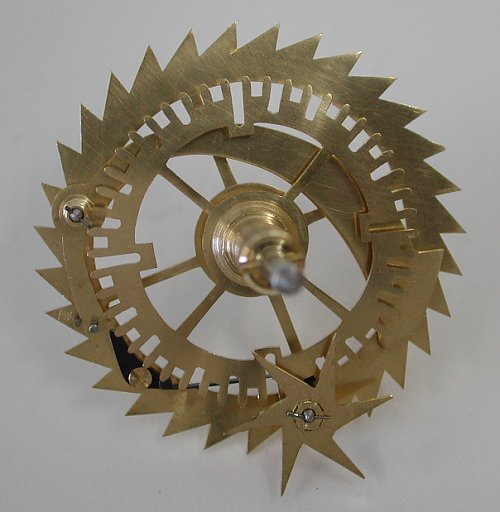 4. Zusammengebautes Kalenderwerk.
4. Calendar assembled.

---


5. Der komplette Zeigerverstellmechnismus. Die Spitze des Messingzeigers überstreicht die Minuten des Vier-Stundenzifferblatts. Der bewegliche blaue Stahlzeiger in Pfeilform zeigt die Stunden an innerhalb der drei konzentrischen Ringe.


5. The complete hand mechanism. The point of the brass hand indicates the minutes on the four hour dial. The blued steel moveable arrow hand in the window indicates the hours on three concentric rings.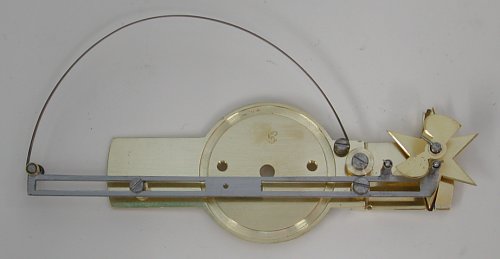 6. Steuerung des Stundenzeigers.
6. Hour hand drive.

---
Siehe hierzu auch den Artikel: "FRANKLIN CLOCKS MADE IN NEUWIED / Three Wheel Clocks with four hour dials"